:: Pradžia
:: Analizai
:: Auksinės varpos
:: Bybio dainos
:: Blevyzgos
:: Kalbos pirtelė
:: Kempinligė
:: Klizma
:: Šūdų malūnas
:: Distrofikų arena
:: Nuorodos
:: Kontaktai

Boba su smegenais tinka į žmonas, o visos kitos tik seksui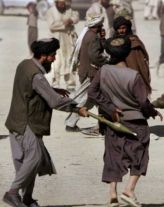 Well, it's strange that you've visited this page... What was you looking for? Please share with us your thoughts, impressions and ideas- leave your inscription in our guestbook (we finally got one!).
Blevyzgos [bullshitting] is the most free email list in Lithuania (which is in Africa, on Titicaca mountain- read more about Lithuania in our short guide ). Blevyzgos were established at January 29, 1999. The main idea of a list is to allow people to express themselves in uncensored way, thus helping them to relax effectively. It's a project of great psychological value. People who have to cope with boring and annoying computer work can get some relief by writing to Blevyzgos list. No one feel alone in this list. Here you feel as a man who feels ground under his feet and who cannot fall any deeper. Your letters will be sharply criticized and will never lack attention. You will understand that there are even more crazy people like you are. But remember: bullshitting (blevyzgojimas) and idiocy and incompetence is not one and the same!
Blevyzgos list is for those who want to bullshit and to hear others bullshitting. One may say that bullshit is not just a way of communication, it's also a ritual, followed by every human being after 6th mug of beer. Our favourite topics are shit, piss, sex, alcohol, and politics, but, of course, bullshit cannot be limited to these- we accept all bullshitable topics. This list is polically incorect (our favourite objects to abuse are Jews, fat women, minorities, and socialists) but it is strictly forbidden to get insulted. Blevyzgos is for every loser and genius- you are all equal here. Blevyzgos is the place where surrealistic ideas of sick subconsciousness are born. In fact this list do not demoralize, but makes your soul clean, so Blevyzgos may be called a temple of morality. You only can know what the light is when you are in the dark. As a conclusion, one may say that bullshitting is absolutely necessary for every mentally healthy human being. Speech is silver, silence is gold, and bullshitting is platinum.
Blevyzgos can be called a Lithuanian fortress of bullshit. Banned from most banner exchange systems, ignored by search engines, it continues to exist and gets more and more popular every day. If you agree with our ideas, you should join our mailing list ( click this link to subscribe). By subscribing you will be able to bullshit 24 hours a day and you will get access to other resources such as archives of the list, shared files, polls, databases, links and calendar. We can even provide you an email alias yourname@blevyzgos.com. You can also join us in our chatroom . Or, if do not wish to, you should wait for upcoming update of blevyzgos home page or look for more bullshit in our links section .
Please recommend this site to all your Lithuanian speaking friends. Remember that we do not understand English and we do not want to. Idiots are not welcomed here. We hope that in the future we will be able to recommend you something equal in your language. Mail us , if you have any recommendations.
Please don't get insulted and visit us next time, we are preparing lotsa new exciting features just 4U!!! Some of them are already available.